Multi-Specialty Dental Practice in Carlsbad, CA
Multi-Specialty Dentist
Carlsbad Dental Associates offers multi-specialty dental treatment and care in one great location, which offers a level of convenience to patients without compromising high quality dental care. Based in Carlsbad, CA, our dental group practice is composed of dentists and dental specialists from a wide range of dental expertise. Our collaboration means our patients receive comprehensive and thorough dental treatment.
Cosmetic Dentistry
Improve the appearance of your smile with cosmetic dental procedures such as teeth whitening, shaping your teeth, closing the gaps between your teeth or replacing your teeth. Our cosmetic dentists have a wide array of tools and techniques at their disposal for improving the look of your smile. Read more about Cosmetic Dentistry »
General Dentistry
Practicing good oral hygiene is an essential part of maintaining good overall health and well-being. With proper dental care at Carlsbad Dental Associates, your teeth and gums can stay healthy throughout your life. Read more about General Dentistry »
Preventative Dentistry
A preventive program is a cooperative effort by the patient, dentist, and dental staff to preserve the natural dentition and supporting structures by preventing the onset, progress, and recurrence of dental diseases and conditions. Preventing dental disease starts at home with good oral hygiene and a balanced diet. It is continued in the dental office by the efforts of your dentist and dental hygienist to promote, restore, and maintain your oral health. Read more about Preventative Dentistry »
Restorative Dentistry
Restorative Dentistry's goal is to restore damaged, broken-down or missing teeth to a healthy, functional and beautiful state. Our doctors have extensive training and experience doing dental restorations and can handle any job, no matter how large or complex. We use a variety of procedures to restore your teeth and smile, including dental implants, precision attachment partials or dentures, full mouth reconstruction, crowns, bridges. Read more about Restorative Dentistry »

We Accept New Patients
Carlsbad Dental Associates is currently accepting new patients. To request an appointment with our dentist or other dental specialists, please call our office at (760) 918-9000 or click here ».
Edward Adourian, DDS (General)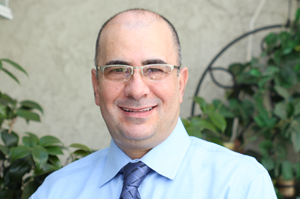 Edward Adourian, DDS, owner and head clinical director of Carlsbad Dental Associates, is a leading general and cosmetic dentist in North San Diego county. At his multi-specialty office, "Dr. Edward" provides his patients with the latest in general and cosmetic dentistry and is committed to delivering exceptional, compassionate dental care.
Having earned his doctorate degree in dental surgery, Dr. Adourian has been practicing dentistry for over twenty years. Before moving to California in 2007, he has worked in Boston in collaboration with renowned dental technician Yasu Kawabe in creating "Hollywood smiles" on the East Coast.
Dr. Adourian provides a full array of general and cosmetic dentistry treatments that are intended to give patients a radiant smile. In addition to routine dental exams, X-rays, root canals, preventive cleanings and other general dentistry treatments, services include Zoom! teeth whitening, dental implants, metal-free crowns and bridges, porcelain veneers, porcelain inlays and onlays, natural-looking partial and full dentures, Invisalign teeth aligners and complete smile makeovers.
Dr. Adourian and his team strive to provide each patient with the most comfortable care, and therefore, use minimally invasive techniques and innovative technologies whenever possible. For instance, they utilize Cerec 3-D technology to create personalized porcelain crowns, inlays and onlays during a single visit which eliminates multiple visits and multiple injections. Dr. Adourian also offers sedation dentistry to any patient whose fear of discomfort is keeping them from seeking treatment. Doctor Adourian is a firm believer in continuing education. He has completed hundreds of hours in attending comprehensive courses in dental implantology, aesthetics, oral sedation, innovative materials and technologies.
Dr. Adourian is affiliated with a number of professional associations, including the following:
American Dental Association
American Academy of Cosmetic Dentistry
California Dental Association
American Academy of Implant Dentistry
Academy of General Dentistry
San Diego Dental Society
Ralph Brown, DDS (General)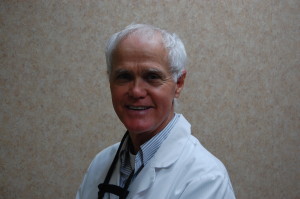 Dr. Brown is an expert in family and cosmetic dentistry. Dr. Brown majored in Microbiology at California State University Fresno. Upon his completion of undergraduate studies Dr. Brown attended the University of California Los Angeles, graduating with his Doctorate of Dental Surgery degree. Dr. Brown has been practicing dentistry for over 35 years, and is committed to providing the best dental care possible.
Dr. Brown owned his own practice for over 25 years and thought he would like to retire. Upon the sale of his practice he realized he loved providing quality care for his patients and decided to return to practicing dentistry. Dr. Brown's calm and caring personality allows his patients to relax and trust in his professional treatment.
Dr. Brown when not treating his patients enjoys, with his wife of over 35 years, hiking on our vast San Diego trails and visiting National Parks.