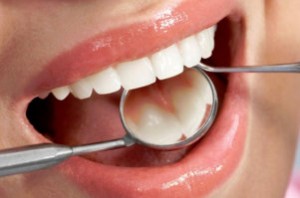 Practicing good oral hygiene is an essential part of maintaining good overall health. Your teeth and gums impact your health and well-being. If you don't take care of your teeth and go for regular dental check-up, you carry the risk of developing painful dental conditions such as cavities, toothache or gum disease, which affect your quality of life. At Carlsbad Dental Associates, we help our patients enjoy life by promoting good oral hygiene and habit such as regular cleaning of teeth, dental and oral examination, flossing or fixing cavities. Your Carlsbad dentist and dental specialists, along with our highly trained and experienced staff, provides general dentistry services for patients of all ages. Whether it's you or your child who needs cleaning or require dental work, our dental team will provide excellent dental care in one convenient location.
At Carlsbad Dental Associates, we recommend patients to visit their general dentist every six months to avoid dental problems from developing or to identify serious oral health diseases at an early stage.
General Dentistry Services
Crowns and Bridges

We provide natural-looking dental crowns and bridges to restore a tooth that has become infected, damaged or has fallen out and help our patients regain the functionality of their tooth. Learn more about Dental Crowns and Bridges »

Dental Exams

We provide professional dental examination to patients throughout Carlsbad for early detection of cavities, gingivitis, and gum disease or to assess the current condition of your teeth and their supporting dental structures. Learn more about Dental Exams »

Dental Sealants

Dental sealants are one of the most effective tools your dentists at carlsbad Dental Associates use to help prevent cavities, damages and tooth decay in children, teens and adults. Learn more about Dental Exams »

Digital X-Ray

Digital x-rays are such an important part of maintaining your overall health. Modern technology allows us to use so much less radiation when we take our x-rays. Plus, many of our patients insist that these new digital sensors are a lot more comfortable than the traditional film x-ray we used to use.

Fluoride Treatment

Topical fluoride treatment performed by offers our significant protection and benefits for children and adults who are highly at risk for cavities. Fluoride can keep the teeth strong and cavity-free. Learn more about Fluoride Treatment »

Oral Cancer Screening

Oral cancer screening is a routine and comprehensive examination of the entire mouth, which is essential in the early detection of cancerous and pre-cancerous conditions. Learn more about Oral Cancer Screening »
Carlsbad General Dentist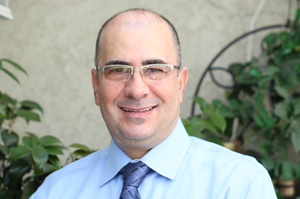 Dr. Edward Adourian provides general dentistry treatments to patients in Carlsbad, including the neighboring communities of Oceanside, Encinitas and San Marcos. His commitment to serving you better includes providing useful information to help you make more informed decisions about your oral health needs. Read more about Dr. Adourian »
Advanced Dental Office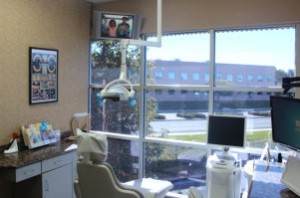 Carlsbad Dental Associates office has many of the latest developments in dental technology. Our state-of-the-art dental instruments and equipment allow us to provide more accurate and safer dentistry and better dental experience for our patients. Read more about Carlsbad Dental Office »
We Accept New Patients
Carlsbad Dental Associates is currently accepting new patients. To request an appointment, please call us at (760) 918-9000 or click here ».