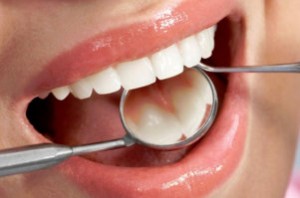 Are you looking for a cosmetic dentist in Carlsbad, CA who knows how to make your teeth beautiful, bright, white and healthy? A dentist who could make that smile last a lifetime? A dentist with decades of experience in cosmetic dentistry who is compassionate, gentle and with excellent chairside manner? Then you have come to the right place because here at Carlsbad Dental Associates, Dr. Edward Adourian, your cosmetic dentist, along with our highly-trained and caring dental team, provides the best possible dental experience every time you visit. We are committed to providing each patient with the best dental services.
Cosmetic Dentistry Services to Help Improve Your Smile
Teeth Whitening
Teeth can get stained or discolored because of smoking, taking certain medications, eating certain foods and drinking caffeinated beverages such as coffee and tea. With advanced dental technology, your dentist can bleach your teeth to remove the stain and whiten your teeth. We offer in-office teeth whitening procedures, alternatively we can provide you with a system to use at home. Learn more about Teeth Whitening »
Porcelain Dental Crowns
Porcelain dental crowns, also referred to as caps, completely cover teeth to restore the normal shape and appearance of your teeth. Dental crowns are used to:
Cover a discolored tooth
Cover a misshapen tooth
Restore a broken tooth
Cover a tooth with a large filling
Hold a dental bridge in place
Cover a tooth after a root canal treatment
Cover dental implants
Porcelain Dental Crowns Vs Other Types of Crowns
There are several types of dental crowns, such as as metal, gold, resin, ceramic, porcelain fused to metal and full porcelain. Each type looks different and has a different associated cost. From a cosmetic point of view, most patients would prefer to use porcelain dental crowns to restore a front teeth for its life-like and natural-looking results. Learn more about Porcelain Dental Crowns »
Invisalign® Clear Braces
Invisalign® clear aligners are the alternative to metal braces for adults, teens and children. Invisalign® aligners are the virtually invisible and most comfortable way to straighten your teeth and improve your smile. Learn more about Invisalign® »
Dental Implants
Dental implant surgery is a comprehensive and multi-phase cosmetic procedure that provides a long-term solution for replacing missing teeth. They are a permanent alternative to removable dentures and dental bridges. Dental implants are surgically placed into the jawbone where the teeth are missing. Learn more about Dental Implants »
Carlsbad Cosmetic Dentist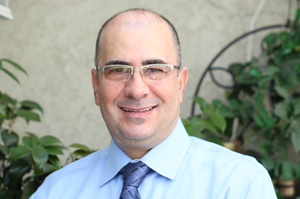 Dr. Edward Adourian specializes in cosmetic dentistry in Carlsbad, including the neighboring communities of Oceanside, Encinitas and San Marcos. His commitment to serving you includes providing useful information to help you make more informed decisions about your oral health needs. Read more about Dr. Adourian »
Advanced Dental Office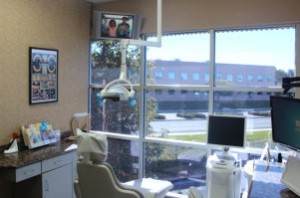 Carlsbad Dental Associates office has many of the latest developments in dental technology. Our state-of-the-art dental instruments and equipment allow us to provide more accurate and safer dentistry and better dental experience for our patients. Read more about Carlsbad Dental Office »
We Accept New Patients
Carlsbad Dental Associates is currently accepting new patients. To request an appointment, please call us at (760) 918-9000 or click here ».