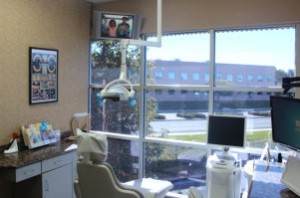 Welcome to the dental blog of Carlsbad Dental Associates! In this blog, we will discuss and provide you a wealth of useful information and tips regarding dental health, general dentistry, cosmetic dentistry, preventative dentistry, sedation dentistry and more. Carlsbad Dental Associates is a dental practice conveniently located at 5814 Van Allen Way #220 Carlsbad, CA 92008. We provide a number of dental services, such as teeth cleanings, check ups, fillings, teeth whitening, crowns and many other services under one roof to patients of all ages: adults, children and seniors.
Our dental blog posts will include topics about the latest dental procedures, emerging dental technology, new dental products, dental tips, as well as our dental promotions. If there is a topic you would like to know more about, please let us know so we can gather relevant information and put out a post on it!
Schedule Your Dental Visit in Carlsbad, CA
To schedule a dental consultation, please contact Carlsbad Dental Associates at (760) 940-4266 or visit our Contact page for more info or to send us an email. We look forward to seeing you!